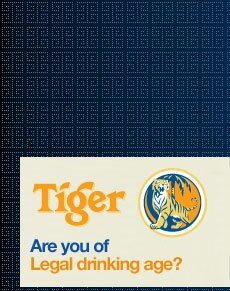 Welcome to Tiger Translate.com
Tiger Beer is mindful of our social responsibilities and is committed to responsible alcohol use. Thus, we require your confirmation that you are of legal drinking age before you can visit
the Tiger Translate website.

It is important that you read and accept these terms & conditions of service. By clicking yes, you agree to the terms of this site.